Steve Worley is the owner and operator of "Worley-Bugger Fly Co." The base of operations for this fly fishing outfitter service is headquartered in Ellensburg, Washington. Here, Steve has trained his staff of fly fishing professionals to conduct guided fly fishing adventures throughout Central Washington, with their primary focus on the Yakima River since 1996.
Worley Bugger Fly Co. also operates the areas first and foremost premier professional fly fishing shop. "Our staff of fly fishing professionals has been meticulously assembled and selected around local, highly knowledgeable fly fishermen." Over the past several years, our staff has worked tirelessly to assemble Central Washington's foremost pro and fly shop. We are recognized and respected as the leading authority on Central Washington's fly fishing. "Our staff is prepared to show each of our guests the beautiful Yakima river along with a host of other exciting Washington fisheries."
Steve's interest in the outdoors, began at a very young age while growing up in the mining city of Butte, Montana. Steve recalls that "Outdoor recreation was always a part of our family life. Fishing, hunting and camping in the wilds of Southwest Montana was a influential portion of my life as a young man. During the spring and summer months, weekends were divided between camping in the Pioneer Mountains of the Wise River, a small tributary of the Big Hole River, or in the Bernice area north of Butte. Here, a family ranch has existed since the early 1900's. Our days as youths were spent fishing the small creeks and beaver ponds of Red Rock Creek. The fish were plentiful and we spent much our carefree time, wading up and down the shores of the small creek. In the summer of 2006, my daughter Jacqueline caught her first Brook trout here on a fly. Another pastime during the summer months was trail bike riding into the high mountain lakes of Southwest Montana. Here, big rainbows and cutthroats were the primary target. During the months of Autumn and Winter, our interest turned to archery and big game hunting for mule, whitetail deer and Rocky Mountain Elk as well as skiing and snowmobiling the rocky slopes of the Continental Divide.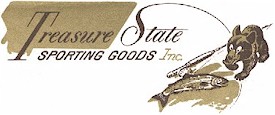 While growing up in Butte, my father, Bob Worley owned and operated "Treasure State's Sporting Goods", a fishing, hunting and sporting goods specialty store in uptown Butte. "My father remained successful in the sporting goods business for many years before selling his interest in the store to pursue other ventures. My immediate family still resides in the mineral rich city of Butte Montana. My wife, Robin and I along with our two beautiful girls, travel back to the Big Sky Country to visit them as much as our work schedule allows."
In 1984, Steve graduated from Butte High School. He took a job in the Big Hole Valley working for Mr. Jack Hershey on the Hershey Ranch in Wisdom, Montana. Here, he worked one on one with Jack operating a "Beaverslide" on one of the largest cattle and hay ranches in the Big Hole Basin. The Beaver Slide, a device invented to stack multiple mountains of hay in a particular area of the field became prominent in the late 1900's. Today, farmers and ranchers still employ this 20th century technology to erect their summer hay in the fields of the beautiful, Big Hole Valley.
In the winter of 1984, the economy in Butte was still in a stagnate state due, largely in part to the closure of the mineral rich Berkley Pit. Steve ventured south to the hot, dry, dusty climate of Bakersfield, California with long time friends. Here he applied the knowledge that he had gained working in the Big Hole taking employment as a swather operator. He remained employed as a hay cutter for two seasons before finally discovering the steel trade.
In 1986, Steve began working in the iron working trade and became an apprentice steel worker in a rebar fabricating shop. Steve remained employed, operating steel shearing machines, overhead cranes and rebar bending machines. The time spent in California was uneasy. The miles away from the Montana of his youth, the Rocky Mountains, the free flowing rivers and the close family relationships all were missed. He filled the void in his spare time on the Kern River fly fishing for small trout and bass. "In 1987, I had gotten enough of the California lifestyle and left the Golden State and have never looked back.
Upon his return to the mountains of Montana, Steve acquired employment at the Ranchland Packing Company, a beef and pork and wild game butchering and packing facility. Here he remained employed for two years with the Western Montana meat supplier.
In 1989, Steve, frustrated once again with the lack of opportunity in the mining city, departed the Big Sky State and traveled west to the jet city of Seattle seeking more prosperous employment prospects. Here, he worked in two fabricating steel facilities as well as becoming a union iron worker, eventually constructing several bridges and buildings around the Emerald City and its surroundings suburbs. In 1994, his construction career was cut short after experiencing a work related accident resulting in a broken back and several other broken bones. After being laid up for almost a year, surgery was preformed to correct the abnormalities that had occurred due to the fall. After almost two and a half years of rehabilitation, concerns from surgeons and other specialists resulted in the end of a promising career in the construction field.
In 1995, during the recuperation processes of an intensive surgery, Steve investigated the promise of future employment with another of the local guiding contractors that were currently working an area of the upper river. To his avail and qualifications he was passed over. With little discouragement and the lingering thought of self employment, the challenge of putting together a new and exciting business career was intriguing. Upon this, the Worley Bugger Fly Co. was born.
The foundation and success of Worley Bugger Fly Co. is due largely in part from the support of my family. My father and mother, Bob & Chris Worley and my in-laws, Drs. Jack & Marilynn Carr. Without their help and encouragement, Worley Bugger Fly Co. would not be the success that it is today. For that I thank you. I am forever grateful for the your wisdom, guidance, friendship, love and support.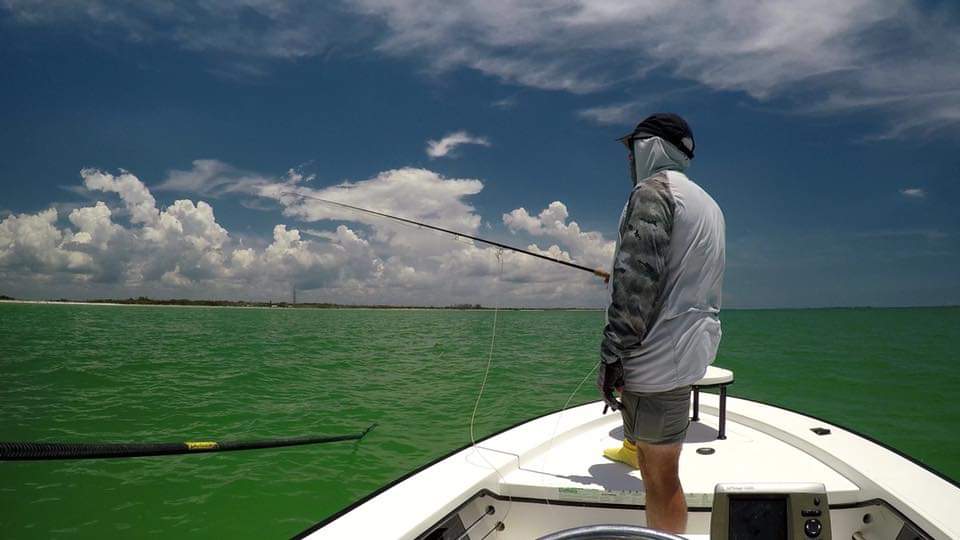 Soon after the careful considerations of forming a new company were made. The creation of the Yakima River's first web site for fly fishermen, (www.worleybuggerflyco.com) was uploaded to the internet in 1995. Its contents provided the viewer an accurate, honest account of the weekly fishing and river conditions as well as current insect hatches. The first stages of this new fly fishing business was quickly building a strong foundation and following.
Anglers from around the world could connect to the website and receive detailed reports and information as well as interact with the shopping cart software, ordering everything imaginable fly fishing. Professional guiding services were also obtained through this new and exciting channel of human communications.
"In the spring of 1997, I opened the doors to Ellensburg's first and foremost fly fishing pro shop. The expansion of my business was under way and soon the fly shop was flourishing with fly fishermen visiting the Yakima and the Central Basin. Since that time, several other fly shops and outfitters have opened in the area along with some of the larger retail outlets jumping into the fly fishing game. All of them at some point in time have visited our store. However, we continue to set the standard and maintain the area's largest, most trusted pro shop, staffed with the most knowledgeable and friendly individuals in the Yakima River Valley."
Steve has well over 25 years of fly-fishing experience and has spent the last 20 of those years fishing the Yakima River. "My first experiences with the Yakima River began in the upper portions of this blue ribbon water. I started out exploring the upper sections of the river learning all I could about the resident trout and its insect populations. Later, I branched out to the bigger water and acquainted myself with the lower section of the Yakima around Thorp, Ellensburg and the Lower Canyon. I am confident in my knowledge of the 70+ mile stretch of catch and release trout water as well as anyone. I am intrigued by other areas of this fabulous river and continue to learn as much as I can about its fish, foliage and wildlife that make this magnificent river my home. Over the past five years I have spent time learning the Lower Yakima River and its resident and non resident Smallmouth Bass. In 2005, confident in my knowledge of this portion of river and fish, I began offering guiding fly fishing tours on the Lower Yakima. This is some of the most exciting fishing I do all year! From earlier spring thru late summer a majority of my time is spent pursuing these warm water gamefish."
"My fly fishing pursuits have taken me to some of the most spectacular places around the world. That is the beauty of our sport. We can fish anywhere we go for anything that swims in fresh or saltwater. My interests first began and are inspired by the wonders of trout fishing. However, over the years I have diversified my curiosity with a variety of unique and specialized game fish. By doing so I have expanded my fishing horizons making me a much better fly fishermen and guide. Its given me the chance to see fish in different environments and how these unique species interact within their surroundings. "
"Fishing is fishing" but "fishing with flies is a challenge and for me the thrill of catching fish with artificial imitations is the excitement. Steelhead, salmon, bass and Northern Pike are just a few of the species I also enjoy throughout the year. Each spring, the Worley family travels to the far northern edges of Canada and fly fishes for Northern Pike in the rivers and lakes of Alberta and Saskatchewan. Its some of the funniest and most exciting fishing I do all year. If you ever get the chance to fly fish for this veracious game fish, I encourage you to take advantage of it. You will get hooked just as I have. Saltwater fishing has always intrigued me and I have had the pleasure of fishing in Mexico and California for several varieties of salt species. At some point in my life I hope to do more. Tarpon, Bonefish and Permit are definitely on my list to try."
Over the past fifteen years I have expanded our guiding operations to other areas of the Evergreen state. The Klickitat River in Southeast Washington became in instant favorite of my mine the first day I had the pleasure of fishing it back in June of 2000. This beautiful, swift gradient river with its steep canyon walls layered with thick Ponderosa Pine, hardened Oak and leafy Alder is a incredible place to spend an afternoon. The "Klick" is known for its great runs of King Salmon as well as the world's foremost game fish, the Pacific Northwest Steelhead. Each season, I spend many days showing our customers the beauty of this Pacific Northwest River.
Each year we explore and expand our guiding operations to new and exiting rivers, lakes and streams around the central portion of our state. Our professional team of expert fly fishermen take the time to figure out each new and exciting piece of water before we utilize it in our operation. We take pride in our service, work hard for each and every customer and guest of Worley Bugger. We'll go the extra mile to ensure each of our guests fishing experiences is a lasting memory. Our guests return each year to fish with the team at Worley Bugger because of our hard work, dedication and the friendships we have made with each of them.
For over a decade now, I have enjoyed and had the pleasure of working within the field that I love. The river affords us this life style and gives so much to each and everyone of us. For that, we feel we must do something in return. Each year, the staff of Worley Bugger Fly Co. along with hundreds of our fly fishermen from around the state congregate along the banks of the river to participate in the annual "Yakima River Clean Up Day". Its a day we are particular proud of. Its also a day when people with the same interests and values come together to share and rejoice in a river they truly love. Come out and join us for the day.

One thing that sets us apart from the competition, is that the turn over of our staff is very low. Very seldom does our personnel change from year to year. Each guiding season when a new individual is introduced, I personally institute and instruct a strict and rigorous training program. The program is also over seen by the experienced members of the guiding staff. New members of our guide team are never permitted to operate a tour until they pass this rigorous course. They remain in training until I am satisfied with the quality, service and knowledge each individual has acquired over the length of the program. Your safety as well as your time spent on the water should be a fun and valuable experience. I insure that each member of our staff is prepared to meet each and every obstacle and exceed your every expectation for the day.
Our fly shop in Ellensburg is staffed with only the finest, helpful, friendly and knowledgeable individuals in the industry today. Over 2000 feet of space is dedicated solely to our sport of fly fishing We have one of the largest, extensive fly collections in the Northwest. Stop by and see what sets us apart from the others. I am sure you will be pleasantly surprised.
"In conclusion, I would like to express my sincere gratitude to everyone that has patronized our business at Worley Bugger over the past two decades. We take pride in providing only the highest in customer service and satisfaction and hope your visit has been a rewarding and learning experience. Feel free to contact me anytime with questions or comments."
"We all have a chance to make a lasting impression while we are here. It's what you do and say that sets you apart from the ordinary. "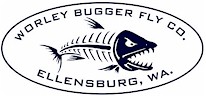 1713 SOUTH CANYON ROAD
ELLENSBURG, WA 98926
509-962-2033
www.worleybuggerflyco.com