In 1997, Worley Bugger Fly Co. created this exclusive, members only, monthly fly program. The club, with it's membership benefits operated until 2009, with hundreds of memberships. Unfortunately, the club was discontinued because of the inability for WBFC to continue to offer "high" quality, proshop flies each month, at a discounted price.
However, that has all changed now. Back by popular demand is the WBFC "Bug Of The Month Club". The remarkable effect that the internet has on our daily lives and our ability to communicate world wide, WBFC is now working directly with several new, high quality, fly tying manufactures and vendors. We are able to resurrect, the Bug Of The Month Club in 2019. Once again, WBFC is offering super, high quality pro shop flies to our members, at discounted prices each month.
-WBFC BUG OF THE MONTH CLUB-
The Bug Of The Month Club is a monthly fly club, designed exclusively by the staff of Worley Bugger Fly Co and offers each member, a dozen high quality, pro shop flies each month. A new and exciting selection will be chosen by the staff and offered each month based on specific hatches that will be occurring throughout the west. You will be able to fill your box, with a great assortment of high quality flies, that you can take just about anywhere and have success.
The WBFC staff, will target specific insect hatches that will occur within that time period. These high quality flies are offered at a special rate for members only. You may join at any time and cancel at anytime. Their is no obligation from month to month. Their is also no joining fee. The price per month will differ depending on fly and fly assortments.
When you join the club, you will be asked to submit your personal information including your email address, shipping address and credit card information. Your personal information is supplied to us over a secure shopping cart system (https). If at anytime you need to update your personal information, feel free to contact us to do so (credit card, email address, shipping information, etc). We store your personal shipping information safely at the pro shop in Ellensburg, Washington. However, since your payment information is supplied over the internet, through a secure, encripted server, WBFC does not store that information. Once you are a member, if you would like us to have your personal, payment information stored to make the ordering process each month quickier, you can contact us and let us know. Then each month all that is needed is a quick repsonse from you in email format. A WBFC staff member will process your monthly selection and get it on the way to you.
If you prefer to submit your infomaton each month, you can easily do that as well. Simply follow the quick and easy steps to complete your monthly purchase.
Each member that joins, will receive a email from the WBFC staff around the first of each new month. The email will inform you that the months selection is now available for viewing and purchase. A special URL (link) will be included in the email that will direct you to the "members only section" of our web site.
Within the members section you can view the new "bug of the month" and decide if you would like to purchase the selected flies. The members section also contains valuable paragraph descriptions of each set of flies and how you may find them useful to fish.
If you would like to purchase, the particular month's selection, simply respond to the email indicating your desire to do so. (if your payment information is supplied to WBFC, we will charge your payment and process your selection.) If your payment information is not on file, simply fill out the necessary information by clicking the "Bug of The Month Club" button. You will have approxiamtely 25 days to view to the members seciton and complete your monthly order.
(All email addresses are kept strictly confidential and are not given out to anyone!)

The WBFC, "Bug Of The Month Club" has excellent member benefits. By joining the club, you can quickly, build up an arsenal of great flies and fill your fly boxes, so you are prepared for that next big, fly fishing adventure. Once you join the club, a special customer number will be associated and created with your name only. Your club purchases will be recorded and kept accurately by this computer number.
When you consecutively order the "Bug Of The Month" for (6) straight months, you will receive half off the following months selection. So the (7) seventh month will be half the cost. Any member that orders the "Bug Of The Month" for a full (11) eleven months, will receive the (12) twelfth month "free". You can not miss a month of purchasing, in order to receive your free month during the year.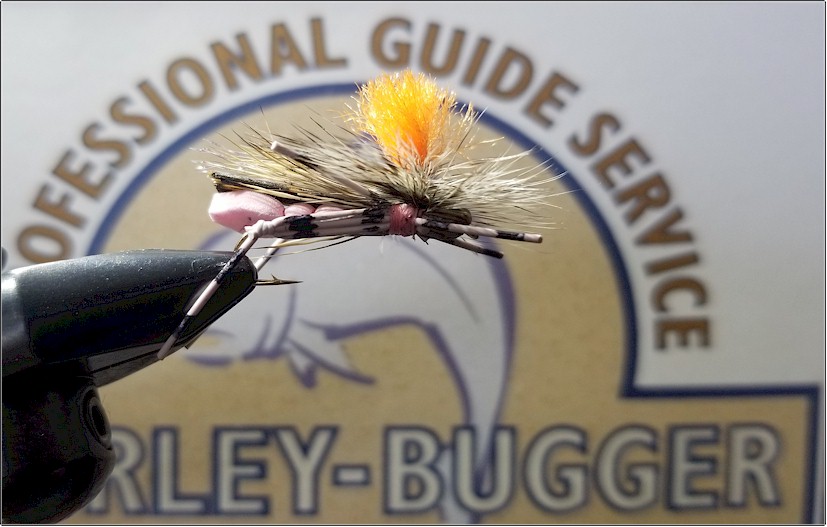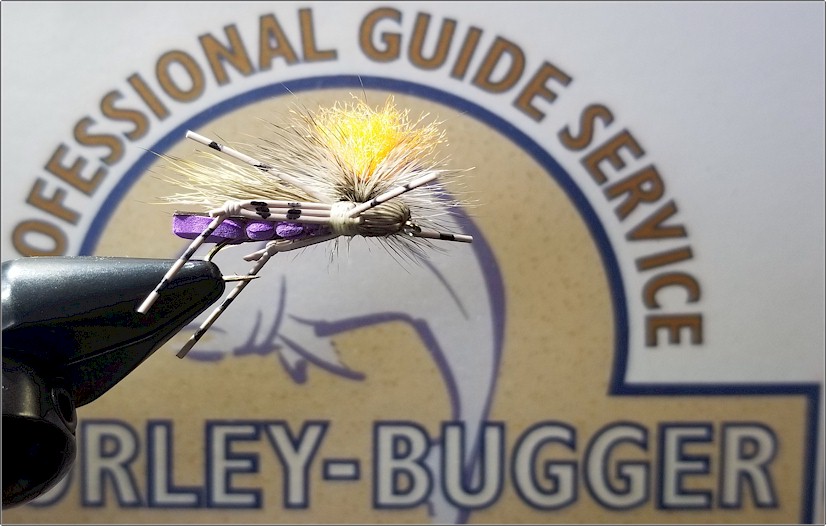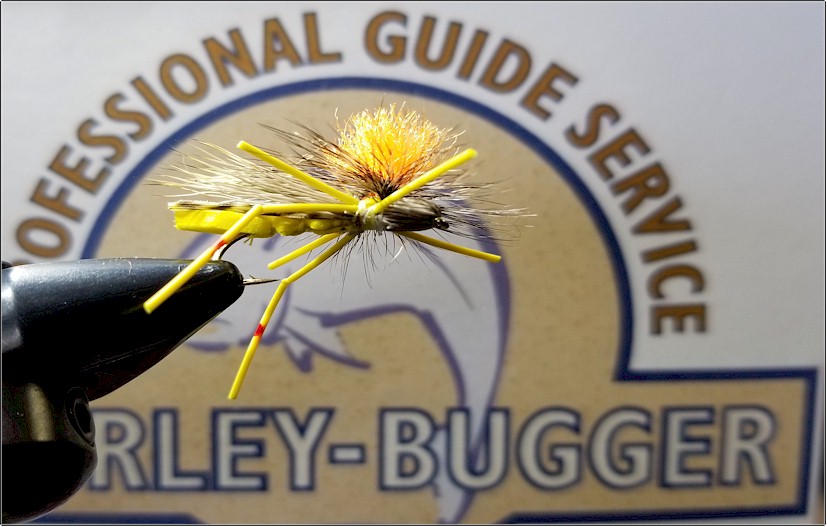 ---

| | | |
| --- | --- | --- |
| PRICE PER DOZEN | SHIPPING | TOTAL PRICE |
| $23.95 | $3.95 | $27.90 |

Joining the WBFC "Bug Of The Month Club" is quick, simple and secure. To become a member and join the club, simply click the "Join The Club" button below.
1713 SOUTH CANYON ROAD
ELLENSBURG, WA 98926
509-962-2033
www.worleybuggerflyco.com
" A PROFESSIONAL BRICK & MORTAR FLY FISHING PRO SHOP & OUTFITTER SERVICE"