www.flymap.com, flymap.com, flyfishing, fishing guides"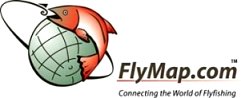 There are so many reasons to love Fall fishing. The sunny, cool mornings.... The warm afternoons.... The great seasonal colors as the trees change.... And above all, the fish! They're hungry, they're getting ready for Winter, and they will take a fly more readily than you could hope for.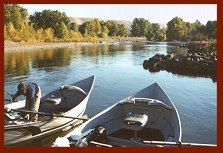 Such was the morning that Chris, my Minnesotan friend Patrick Hewett, and I teamed up with Steve Worley and one of his trusted guides Luke. Steve is the owner and operator of Worley Bugger Fly Co. in Ellensburg, WA. Steve has had his shop open in Ellensburg for a couple years now and has lots of expertise on the Yakima River and the fishing. The Yakima is considered one of Washington State's "blue ribbon" trout streams. Good populations of healthy trout can be found here. The Yakima is a high desert river and the fish can be had on nymphs, dry flies, terrestrials, and other fly patterns because food sources abound here.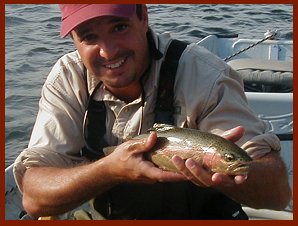 The Yakima has also had recent runs of salmon which were once native, and have been reintroduced to the fishery in the past few years. This day we saw both pre-spawning salmon, as well as the white-fleshed bodies of the salmon that had already completed their mating ritual. As a result, it was pretty effective fishing a small egg-pattern dropped off of a big, bushy stonefly dry fly pattern. The trout were onto both as we had surface and subsurface activity.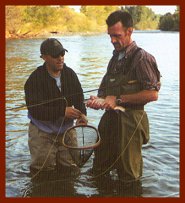 In the afternoon, the fish tuned in almost exclusively to dry flies imitating big, orange October Caddis. The activity was intense as the fish made bold, splashy rises attacking the flies. There are few things more fun than fishing a dry fly watching the take.... then to get to feel the head-tugging pull of a nice fish on the line.... All the elements which add up to transform so many fishermen into fishing addicts.

Steve's expertise on the river showed. Not only did he get us into some very nice water, he got us into a lot of great fish as well. There were many stretches of the river we were able to fish that I have not been to in the few years I have fished this river. It was a treat to see new stretches of this fishery as it became a whole new world to me in places.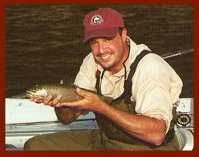 Worley Bugger Fly Co. is located near downtown Ellensburg, making it both close to the Yakima as well as a great stop for last minute supplies or the "fly of the day" if you want to find out what the fish are taking. Steve's team is great and Chris and I have found everyone associated with the shop to be friendly and helpful. Steve and his team of guides probably also spend more time combined guiding the Yakima than most other shops in the area, and that all adds up to expertise that will enhance your trip.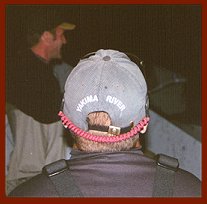 We fished into the dark, switching from dry flies to sink-tip lines and wooly buggers. Steve and Luke obviously knew every nook and cranny of the river. We could barely see the streamside brush (making casting distance a bit of a challenge, trying to get a good cast to the bank without hanging the fly in the brush) as Steve and Luke rowed us safely through every run and riffle back to the boat ramp.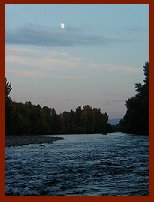 We pulled into the boat ramp well after dark, hungry but fully satisfied from a great day of fishing. It was a banner day, each of us getting into plenty of nice trout. Worley Bugger Fly Co. and Steve Worley get a great recommendation from us. They are also going to start guiding steelhead trips in the Winter in the Klickitat River. If you are looking for an excellent trip with some guides that really know their stuff, you've found them!

For more information, or to schedule a trip, send us an email.

Are you interested in becoming a Featured Guide? If so, email us and let us know!  Garret@FlyMap.com .

 Happy fishing!