Over the past several decades, fly fishing has become a popular form of fishing, espeically in the Western United States. With the vast amount of fabled rivers, streams and stillwater fisheries spread out across the Pacific Northwest, both men and women have taken up the sport of fly fishing.
Each year, the interest and intrique in catching both freshwater and saltwater species of fish on flies continues to grow. With that said, the professional staff at Worley Bugger Fly Co, has been educating fly anglers for over two decades on the art of catching fish with flies.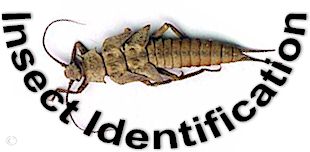 The major benefit derived from even a basic study of entomology is not the ability to solve minor problems of imitation. The important advantage a fly fishermen gains with that knowledge is the ability to predict trout feeding patterns- and consequently the ability to suit his techniques to those patterns.
Gary LaFontaine-CADDISFLIES
This section of the Worley Bugger Fly Co. website is devoted to the identification of aquatic insects that we have complied over our two decades of fly fishing in Central Washington. It can help you correctly identify, the special types of aquatic and non aquatic insects hatching on the Yakima River as well as many other western streams.
Correctly identifiing a specific hatch or insect will certainly aid you in your effectiveness on the stream. Your choice of flies as well as proper presentation will increase your overall fly fishing experience. Aquairing more knowledge about your local waters and where you spend the majority of your fishing time will of course enhance your understanding of the fly fishing world.
The insects you find here, were collected over time and cataloged and are all residents of the Yakima River, located in Central Washington State. They are placed in order of time of emergence.

The WBFC EDU is dedicated to educating anglers on all aspects of fly fishing and one of if not the most, important pieces to that puzzle is food. Under our Insects, Hatches, and Baitfish section anglers will be introduced to the large selection of species that call our river home and our trout call lunch. Anglers will also have an in-depth look at what flies imitate what sources of food and many of those patterns will also have videos under our media section for you to reference when preparing for your next fishing adventure.
From Stoneflies to Caddis, Crawdads to Sculpin we here at WBFC want you to have access to the most information around when it comes to fly fishing. The team at Worley Bugger Fly Co. is dedicated to making you into the best fly fisherman possible. Check the Links below or above to be directed to our fly tying and EDU Videos, our Hatches Index, the Yakima River Hatch Chart and our complied, Yakima River Insect Identification for an in-depth look at food for trout.
1713 SOUTH CANYON ROAD
ELLENSBURG, WA 98926
509-962-2033
www.worleybuggerflyco.com