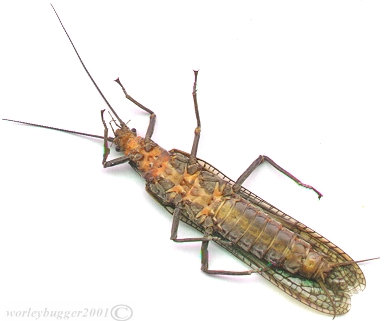 Weather & water conditions have a great deal of importance on the hatch. The great thing about our hatch on the Yakima is the river is reservoir controlled, the Big Hole is not. The spring run-off determines the nature of this hatch.
We usually see the hatch begin on the lower Yakima below and it works it's way up river quickly.
If you happen to time it right and keep your eye out you will see these clumsy insect trying to fly over the water. Most don't last long. The Swallows and Robin's are well aware of there presence as well and take advantage of this big feast.