Yakima River Skwala Stone Fly Adult (bottom view)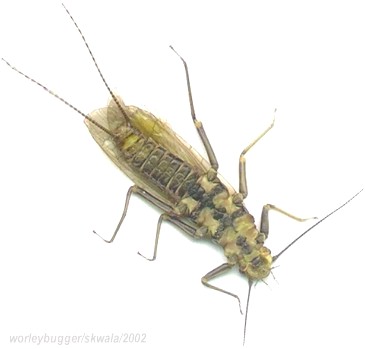 Th

is Stonefly is

common in creeks and rivers throughout the west.

The Skwala Stone can be found in California, Colorado, Idaho, Montana, New Mexico, Nevada, Oregon, Utah, Washington, and Wyoming.

There size will range from 8 to16mm and there normal emergence period begins around the middle of February.

Water temperature is a key factor in there emergence. It must be in the middle to middle to high 40's before we begin to see them emerging in great numbers.

The afternoon and evenings are the best times to see this stonefly.