GOLDEN PHEASANT SKIN
The yellow and red body feathers are used for various shrimp patterns as well as many Atlantic Salmon and Steelhead patterns. A popular material used in streamers and wet flies. Whole skin with head (not including tail).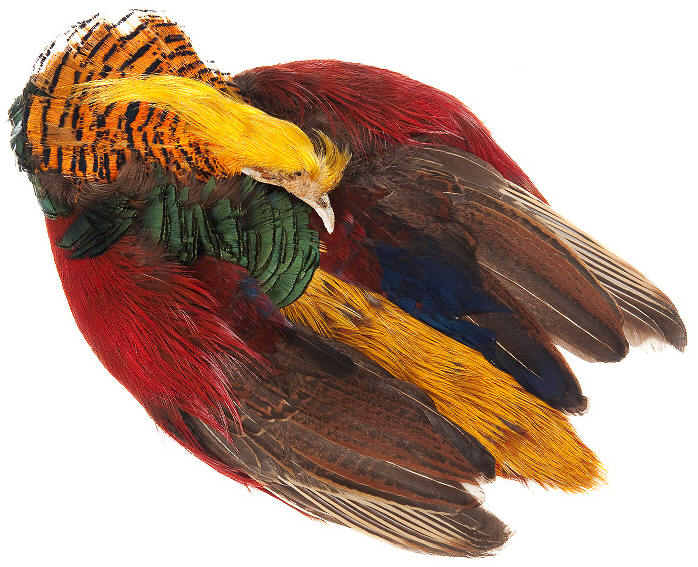 PRODUCT

PRICE

GOLDEN PHEASANT SKIN
$16.95 per pack

---
Make sure to check out all of our great fly tying materials and tools available to you at the click of the mouse or a quick phone call by Nature's Spirit, Whiting Farms and Hareline Dubbin along with a host of others.
---

PHONE ORDERS WELCOME
1713 SOUTH CANYON ROAD
ELLENSBURG, WA 98926
509-962-2033
www.worleybuggerflyco.com