GEL SPUN-GSP 50 THREAD
An excellent, super strong thread ideal for tying smaller trout and panfish flies. Approximate breaking strength is 4 pounds. Available in white only. 50 yard spools.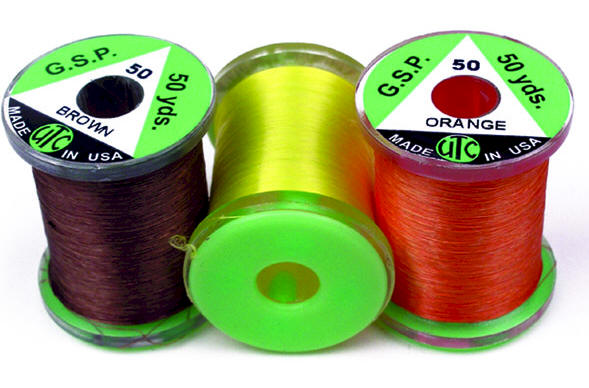 ---
PRODUCT
PRICE
ADD TO CART
WHITE
$4.00 PER PACK

---
Make sure to check out all of our great fly tying materials and tools available to you at the click of the mouse or a quick phone call by Nature's Spirit, Whiting Farms and Hareline Dubbin along with a host of others.
---

PHONE ORDERS WELCOME
1713 SOUTH CANYON ROAD
ELLENSBURG, WA 98926
509-962-2033
www.worleybuggerflyco.com