WAPSI-LIGHTNING STRIKE HOOK-SE1-SCUD/EMERGER

LIGHTNING STRIKE FLY TYING HOOKS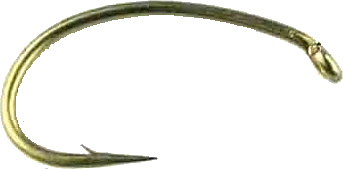 DOWN EYE, 1X FINE, 2X SHORT, CURVED SHANK, 2X WIDE GAP BEND, CONTINUOUS BEND
AVAILABLE IN QUANTITIES OF 25
MADE IN JAPAN OR KOREA
PLEASE BE AWARE WHEN PLACING AN ONLINE WEB SITE ORDER THAT THE WBFC WEBSITE DOES NOT REFLECT THE CURRENT INVENTORY STOCK AT THE TIME OF ORDERING. IF YOU HAVE ANY QUESTIONS ABOUT THE CURRENT INVENTORY STOCK, PLEASE CONTACT THE PROSHOP BEFORE ORDERING.
HOOK SIZE
25 PACK PRICE
SIZE 12
$6.95 PER PACK
SIZE 14
$6.95 PER PACK
SIZE 16
$6.95 PER PACK
SIZE 18
$6.95 PER PACK
SIZE 20
$6.95 PER PACK
PHONE ORDERS ARE ALWAYS WELCOME.
The WBFC pro-staff are serious about fly tying and demand only the highest and finest quality in all of our materials. We guarantee your satisfaction. Feel free to contact us with any questions you may have about these fine fly tying products.

PHONE ORDERS WELCOME
1713 SOUTH CANYON ROAD
ELLENSBURG, WA 98926
509-962-2033
www.worleybuggerflyco.com