Shrimp Shellback Foam Body Cutters
These cutters allow you to shrimp patterns with ease. Shrimp of all sizes tempt many a larger predatory fish and most fishermen know the value of a good shrimp pattern.

These cutters allow you to take thin vinyl sheets and cut shellbacks for a very realistic result.

Tie in rib material and then shellback at the bend of the hook, dub a shaggy body, pull the shellback over and wind the rib to the front. Pick out the dubbing for a realistic leg-effect.

Available in three sizes:
Large (2" long)

Medium (1-1/2" long)

Small (1-1/4" long)
---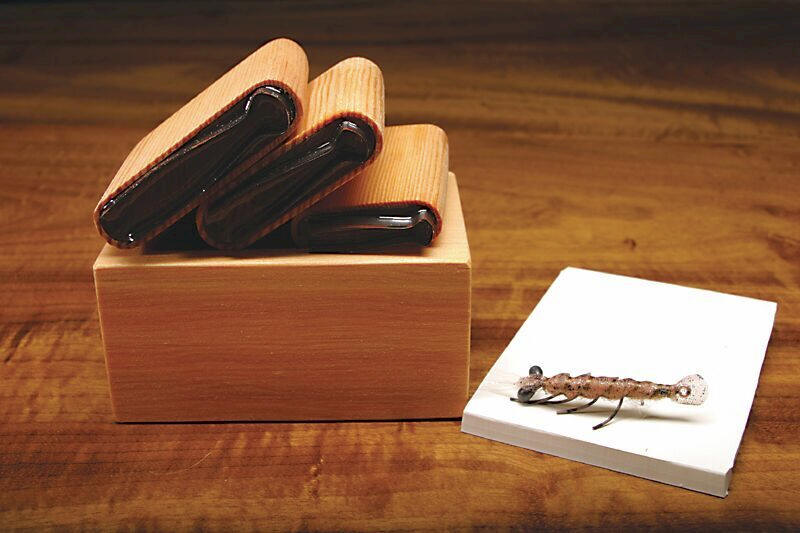 ---
PRODUCT
PRICE
ADD TO CART
SHRIMP SHELLBACK
FOAM CUTTER-SET

$59.95 per package

SHRIMP SHELLBACK
FOAM CUTTER-SMALL

$15.95 per package

SHRIMP SHELLBACK
FOAM CUTTER-MEDIUM

$15.95 per package

SHRIMP SHELLBACK
FOAM CUTTER-LARGE

$15.95 per package

---