Norvise Lamp Magnifier
This NORVISE lamp mounts on the Thread Post that comes with the vise. It provides cool, bright, natural full spectrum light, and its height and angle can be adjusted to give the best lighting angle and stay clear of your workspace.

Replacements for the long-lasting bulbs are available at your local hardware store. The 6" diameter lamp incorporates a 3X glass magnifier, perfect for precise winding of materials or tiny patterns. Uses 120 volt AC power.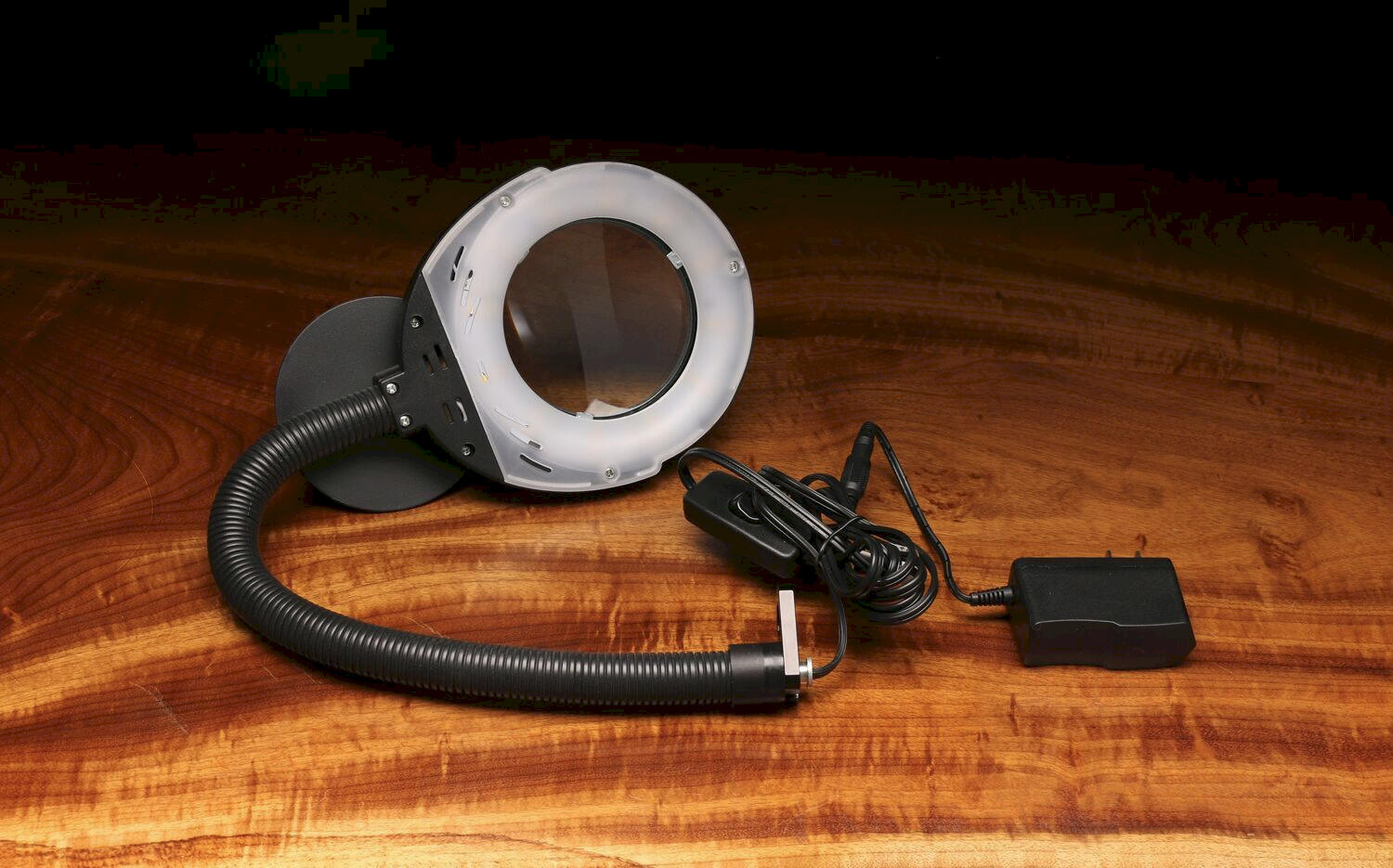 PRODUCT
PRICE
ADD TO CART
NORVISE LAMP
MAGNIFIER

$93.95 per pack

---