Chocklett's Body Wrap
This new material in a multitude of dyed colors....the "Gamecharger redefined!. stitched on both ends so you render more flies per pack. You can also trim it at an angle to achieve a taper as you wind the body. The left over trimmed piece is usable for another segment of the fly. 2 yards of material per package.

Now you can tie the popular "Game Changer" pattern in a variety of colors. The Game Changer made famous by Blane Chocklett.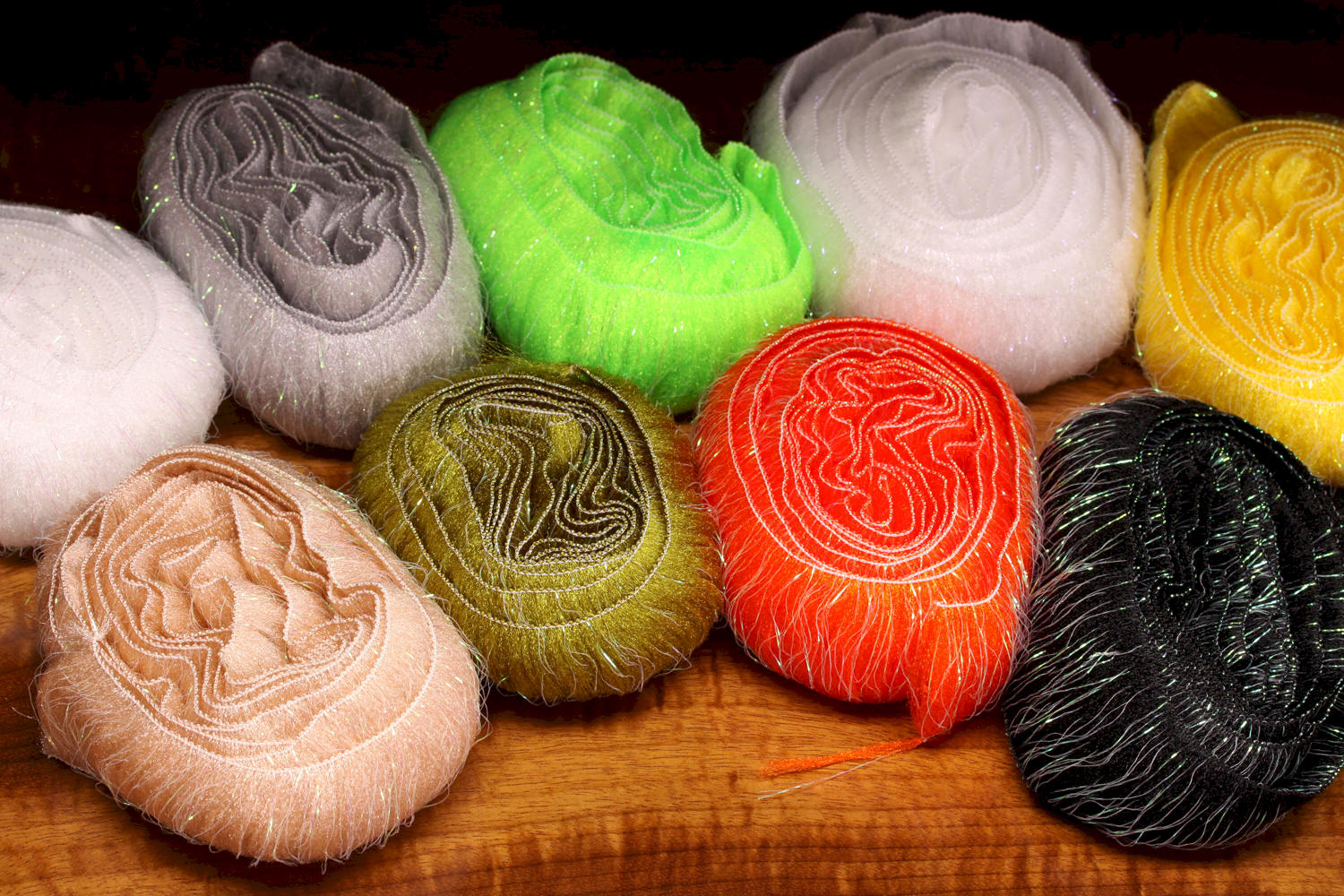 PRODUCT
PRICE
ADD TO CART
BLACK

$9.25 per pack

BROWN

$9.25 per pack

CHARTREUSE

$9.25 per pack

FL FUCHSIA

$9.25 per pack

FL PINK

$9.25 per pack

MINNOW GREY

$9.25 per pack

OLIVE

$9.25 per pack

ORANGE

$9.25 per pack

PEARL WHITE

$9.25 per pack

TAN

$9.25 per pack

UV WHITE

$9.25 per pack

YELLOW

$9.25 per pack

---