Nymph Head-Swimmer/Burrower Tungsten Beads
The Evolution in beads is here. This product is heavy (Tungsten-twice as heavy as brass) and mimics the lifelike appearence of Swimmer & Burrower Mayfly nymphs. They have a typcial oval shaped head profile and prominent egg shapped eyes and colors to match most swimmer and burrower mayfly nymphs.
Available in three colors and five different sizes. 15 heads per pack-Great Product!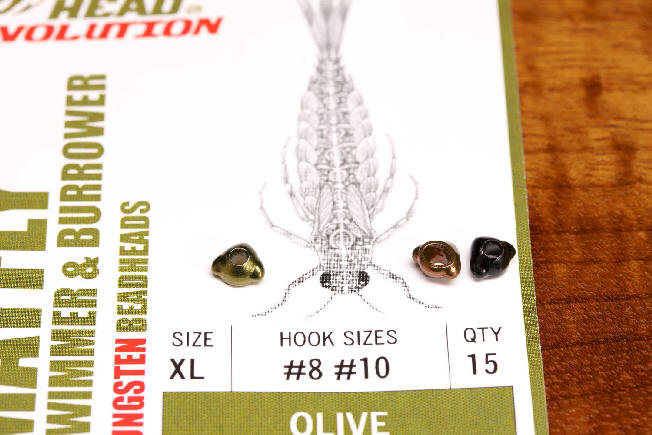 PRODUCT
PRICE
ADD TO CART
BLACK-XSMALL
$8.95 PER PACK
BLACK-SMALL
$8.95 PER PACK
BLACK-MEDIUM
$8.95 PER PACK
BLACK-LARGE
$8.95 PER PACK
BLACK-XL
$8.95 PER PACK

---

OLIVE-XSMALL
$8.95 PER PACK
OLIVE-SMALL
$8.95 PER PACK
OLIVE-MEDIUM
$8.95 PER PACK
OLIVE-LARGE
$8.95 PER PACK
OLIVE-XL
$8.95 PER PACK

---

BROWN-XSMALL
$8.95 PER PACK
BROWN-SMALL
$8.95 PER PACK
BROWN-MEDIUM
$8.95 PER PACK
BROWN-LARGE
$8.95 PER PACK
BROWN-XL
$8.95 PER PACK

---